Back Buzz - November 11, 2016
Blue Bottle Coffee, 582 Mateo Street, Los Angeles, California
On my recent Southern California visit my friend Mistah Rick drove down from Oakland to spend two days with me touring local brewpubs. On our second day we decided to explore Los Angeles, so we headed up to the city's Arts District to start our marathon day with a good coffee.

I'd never heard of the Arts District before, but I recognised the neighbourhood from when I used to live in LA, specifically in the 1980s when my friends and I would spend weekends frequenting some of the great bars and attractions in this formerly industrial area. Today this area is officially bounded on the west by Alameda Street and Little Tokyo (where I used to go and buy vintage toys), the unique and often dry Los Angeles River on the east, First Street on the north, and Violet Street on the south, and it has changed quite a bit since I was last here.

As do a lot of areas of Los Angeles, the Arts District has an interesting history dating back to 1831 when Jean-Louis Vignes arrived in town and planted grape vines by the river. His vineyard was the largest producer of wine in California until the late 1800s when orange and grapefruit groves replaced the vineyards. A print shop opened nearby which hired local artists to produce labels for the citrus crates, and buildings quickly popped up to house the citrus shipping industry and the Santa Fe Freight Depot's warehouses. By the second World War the citrus groves had been replaced by factories and the trucking industry had overtaken rail freight.

In the mid 1970s artists began moving into the area and converting former industrial spaces into studios. By 1979 the legendary venue Al's Bar, the west coast's oldest punk club, had opened, along with the nearby Atomic Cafe, which was a local haunt, especially after hours, for the late seventies and early eighties art and music scene. Ten years later, when I moved away from California, large artist loft spaces were being created from old industrial buildings, and by 2000 newer office buildings were being converted into art spaces as well. So today it's quite a fun part of town to stroll around.

After quite a drive around we finally found a parking space, across the street from a parked "1975 Surf" camper van, and took a walk in search of coffee. We finally decided on Blue Bottle Coffee, which also has an interesting history. Named after Central Europe's very first coffee house that opened in late 17th century Vienna, this coffee company was started in Oakland in the early 200s by a freelance musician. Today the company has expanded into a network of cafes, with currently ten in the Bay Area, seven in New York, five in Los Angeles, and five in Tokyo.

This particular Blue Bottle was the first cafe they opened in Los Angeles. Housed in the former home of Handsome Coffee Roasters, it's a pleasant open space with a full view of the roasting equipment. There were two choices of coffees, so we went for the Hayes Valley roast. We ordered two Cortados, served in small glasses that looked like they would be fitting for large shots of liqueur, and sat at a window counter with a great view of the two-block-long construction of the At Mateo development, with Zinc and Bar Mateo just across the other way. I also noticed that the cafe is on the corner of Willow Street, which is obviously a completely different Willow Street than the one I grew up near in Long Beach.

Our coffees started with a smooth taste, and then a subtle robustness gradually rose up. As we enjoyed our gradual robustness we browsed through the myriad brewery possibilities nearby. It looks like Los Angeles is a bit like Portland, Oregon with its zillions of brewery choices, so we definitely needed inspiration to choose the most interesting. And the Cortados definitely helped with the inspiration and analysis. We were ready for anything – even the end of the world.

Speaking of the end of the world reminds me of a Facebook posting session from a few months ago:

"Prophets of Doom:
WORLD ENDING IN A FEW HOURS"

"The world is going to end in a few hours, according to End Time Prophesies. They did a YouTube video and everything."

Darn. And I just went to Costco... Gosh, good and bad in that. I mean, I have pictures I want to draw, people I want to see. However, since it will happen tonight, I am not gong to bother to wash dishes. I will shower though.... Does the Donald know? People get so hung up over Microsoft update deadlines. I was going to go shop for shoes and groceries today. Guess I don't have to now. HELLO??? Anybody there??? I am alive! Are my husband and I the lone survivors of the End? CAN YOU HEAR ME NOW? Sorry, I was busy digging my fallout shelter. I'm still here... I'm very glad you are still here! Me too. Are we the only ones? I noticed a "like" by Rick. But that could be a space alien.....s If we see a picture of a car we'll know he's still with us... Yes, keep a watch out for that!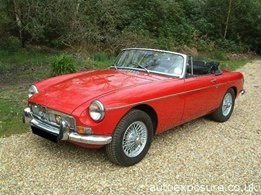 WHEW, what a relief! Sigh........ Thank goodness, the world is pulling together again. The space aliens did not win. WHEWWWW WE'RE SAVED! Dodged the bullet one more time. No wonder my toilet won't flush! I hate when I go to Costco and the world is ending!!!!

Related Links