Back Buzz - June 11, 2018
When I recently heard that there was a place near the train station with great coffee called Wagon 1871, I instantly wondered about the name. Visions of a mobile prairie saloon came to me, and I could see Major Seth Adams swaggerin' up to the bar to complain about the lousy food that Charlie Wooster was dishin' up in the chuck wagon.

But Wagon 1871 isn't anything like that, as I discovered last week when I finally had the chance to stop in before work. Located across the ring road from the Sheffield train station, the family-run Mediterranean cafe, bistro, and bar has a distinctly European feeling, with no sign anywhere of a big ol' pot o' beans simmerin' away on a campfire.

When I entered I found myself in a warmly inviting place, with attractive wood tables and comfortable chairs, a plush slate blue padded bench along one wall, and mellow guitar music emanating from the speakers. I ordered a double macchiato from the friendly man at the counter and then took a seat by the window.

My view across the vehicles passing by on the ring road was of the archways of the Sheffield station, and to the right was the green slope leading up to the Cholera Monument and grounds. As I enjoyed the ray of sunshine that had enveloped my table I glanced around the cafe. It was late morning, and a large group of women were at a long table waiting for their lunch, a trio were having coffees in the corner, and a middle-age gentleman was sitting alone, deeply engaged in his phone.

My macchiato was served in a black proper macchiato cup with white interior on a mustard yellow saucer and demitasse spoon. At first I gave it an A* (that's A+ for my American readers) for presentation. And then I tasted the macchiato and was impressed to find it was actually very good. This was definitely a proper Italian macchiato. So I've changed that grade to an A**.

Wagon 1871's coffee is from Smith Street Coffee Roasters, located half a mile away at the Holt. The food menu features wraps and fajitas, nachos, lamb kofta, burgers, pizzas, chicken burgers, vegetarian and vegan burgers, hot dogs, Mediterranean main courses and sides (including stuffed vine leaves), full breakfasts, pancakes, salads, pizza, risotto, and patisserie deserts. The ingredients come from local sources such as Moss Valley Butchers in Sheffield and Our Cow Molly in Dungworth, and two percent of their profits are donated to Sheffield Children's Hospital. I'd like to try the food sometime, although according to the menu descriptions I get the impression one should probably bring a big appetite along.

Before I visited I was very curious about the name of the cafe. Through online research I learned there was a famous Wagon Train Massacre in Texas in 1871, also known as the Salt Creek Massacre, where a supply wagon train was attacked by 150 Kiowas. This was allegedly the end of peace between white settlers and Native Americans during the post-Civil War era. But when I asked one of the proprietors about the name, I was relieved to learn it had nothing to do with the Old West, which seemed incongruous for a Mediterranean restaurant in Sheffield. Apparently the Sheffield Midland Station across the road opened in 1870, following four other Sheffield passenger stations to be opened in the same year. Thanks to the wide-ranging station and line cuts of Dr Richard Beeching in the 1960s across the country, the other stations -- Heeley, Millhouses, Beauchief, and later Attercliffe Road -- no longer operate.

From my understanding of his description, the cafe was numbered 1871 instead of 1870 because the cafe would have opened the following year. Although I'm still a bit confused about that...

Speaking of confusion after drinking coffee makes me think of a recent coffee-praising Facebook posting session by a friend:

This is why I'm switching back to coffee.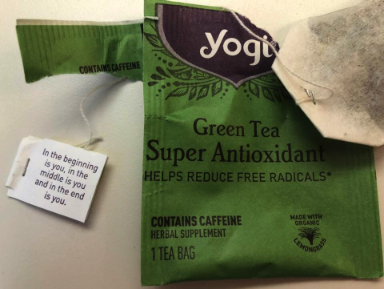 And we all die alone, regardless of who is in our space. So when someone says to you, "I don't want to die alone", tell them everyone dies alone. The comma? I think it's the asterisk. I couldn't see it for the comma. Whenever I see "free radicals" I think of the Len Lye short film, and that makes me happy. I'm opposed to anything that wants to diminish radicalism. Wait, that's not really true. I only meant radicals like me. Yes but if you return to coffee then the absence of these messages is replaced with pure, unadulterated belief in and exuberance for...and heart thumping adoration of...oh never mind...I like tea. Shucks... That's far too clever for the morning. Just stick with Coffee and you'll gain any number of insights after the first cup without prompting.

Related Links